The world awaits news from Afghanistan with unbelief as we hear the horrific events that are taking place since Biden announced the troop withdrawal. Please pray for the safety of the innocents in Afghanistan. Pray for the women, the elderly, and children to find safe harbor. Pray for the people and their families who helped the US to be safe. Pray for the end of fighting and oppression of the Taliban to stop. Pray for our brave men and women who are in harms way to keep us safe.
Biden Ignores Advice
Why did Biden ignore the advice of top military advisors? Did he do what was best for America and the Afghan people, or did he ignore counsel to better the CCP? Biden has created chaos in Afghanistan by forcing troops to leave and not listening to counsel,
"Prior to announcing his disastrous decision…Biden met with several top military commanders — all of whom recommended he leave a force of 2,500 troops in the country and step up negotiations with the Taliban for a peace deal. Biden declined their advice." (1)
The Bible states that the one who listens to advice is wise; so, as Biden did not listen to counsel, the Bible would consider him a fool.
Proverbs 12:15
"15 The way of a fool is right in his own eyes: but he that hearkeneth unto counsel is wise."
President Biden
Biden is on a roll to anger the people of the world and shame America. If the President did not listen to any of his advisors, one must wonder who he did listen to? Did this unwise decision have a hidden agenda to allow the Chinese to move in with the Taliban? At Biden's press statement concerning America's role in Afghanistan, he shocked the press with his comment America was,
"'washing hands' of Afghanistan (2).
The world press is quick to condemn America and,
"unites in condemnation of America's 'chaotic retreat' and 'betrayal' of Afghan people (2).
I speak as an American citizen who would tell the world I did not want us to retreat and leave the country in chaos, and the very people who helped us left to be slaughtered. I know from the outcry I am not alone; many Americans feel this was and is disgraceful. I can only ask the Afghani people to forgive our foolish President.
The following verse from Proverbs mirrors in part the mourning Afghans who are suffering from the wicked decisions of an unrighteous administration.
Proverbs 29:2 
"2 When the righteous are in authority, the people rejoice: but when the wicked beareth rule, the people mourn."
Updates
Please pray for those left behind in this rushed, chaotic retreat that has left thousands of US citizens in the country,
"as many as 40,000 may remain stranded including in remote parts of the country.
The Taliban is fast encroaching on the airport in Kabul. Its fighters are now in charge of every access point on the way from the city to the airport, and they have set up guard at the airport's entrance which means NATO troops are relying on their cooperation to safely get foreign nationals and Afghan refugees through the gates and onto planes." (3)
GOP Leader Kevin McCarthy
With all politics aside, McCarthy was correct in his statement that Biden handling of this operation is mismanaged, to say the least,
Afghani's cling to Plane
Only fear and terror of what was to happen to them drove these Individuals to hang on to US plane leaving Kabul,
People hanging on to plane at Kabul airport pic.twitter.com/TSoiI2tuHC

— Lisa Bennatan (@LisaBennatan) August 16, 2021
https://platform.twitter.com/widgets.js
People Cling To Plane
Imagine the sheer desperation that drove those people to cling to a plane getting ready to take off. Heartbreakingly the people who were clinging to the plane fell off in the air. These are horrifying photos of the people who would rather die than stay in a Taliban-controlled Afghanistan.
"With the Taliban establishing its rule over Afghanistan after completing the capture of capital Kabul, shocking visuals from the country are pouring in, showing panic-stricken people desperate to flee the country." (6).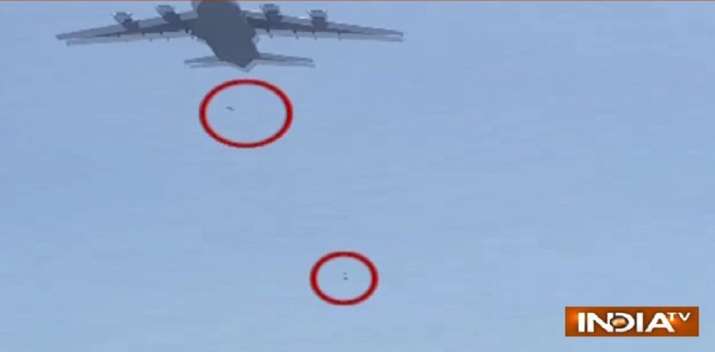 Afghanis Choose Death
What would make a person do a senseless act like hanging on to a moving airplane that was taking off? It would have to be a life-or-death act. Those people must have feared the retribution of the Taliban more than chancing death. What would you do when you were faced with being tortured to death,
"The reason Afghanis are doing this is because the Taliban is already rounding-up folks who helped the Americans during our twenty years in that country. The Taliban is beating-to-death and/or beheading such people as they take control over Afghanistan. Reports are now flooding in that ENTIRE FAMILIES of those who helped the Americans, are being slaughtered by Taliban fighters in city after city." (7)
American Family Members Terrified for Afghanis
These families have heard from family in Afghanistan now, and they speak out as a witness why people are terrified,
"I have immediate family that's living in Afghanistan right now. They shut down the airport nobody can fly out – they're stuck there," one woman told Fox News. Our girls. The girls who are under 20 don't know what life is like under the Taliban. Their lives are all destroyed. They're all destroyed," two women who have family in Afghanistan told Fox News. One protester said she feared for the future. "You're giving back the power to the people. The same type of people. Savages." (8)
Taliban Loots and Kills
The Afghanistan debacle that Biden's foolish withdrawal of American is costly in both life and freedom of choice to the Afghanis. Join us with interceding for the Afghanis, especially those who have Christian beliefs or helped the Americans. Reports are filtering out from SAT-7, Christian Television for the Mid-East,
"We're hearing from reliable sources that the Taliban demand people's phones, and if they find a downloaded Bible on your device, they will kill you immediately," said SAT-7 North America President Dr. Rex Rogers." (9).
The Taliban has shown itself to be brutal is it any wonder why family members fear for their loved ones. This is a general statement from the Taliban, whose peaceful transfer did not even last one day as they raped and killed people,
"On Sunday they took Kabul and promised a peaceful transfer of power along with retribution for those who helped the US. But reports from Kabul roughly a day later paint a different picture with insurgents looting homes and performing targeted killings." (10).
So much for a peaceful transfer according to the SaAT-7,
"the Taliban are going door-to-door in Afghanistan, executing Christians on the spot." (9).
China and Afghanistan
This excerpt was taken from an article dated July 04, 2021,
"As the U.S. exits Afghanistan, Beijing is preparing to swoop into the war-torn country and fill the vacuum left by the departed U.S. and NATO troops. The flagship project of BRI, which involves the construction of highways, railways and energy pipelines between Pakistan and China—to Afghanistan… who intensively engaged with China on an extension of the $62 billion China-Pakistan Economic Corridor (CPEC)—
BRI, which involves the construction of highways, railways and energy pipelines between Pakistan and China—to Afghanistan…After U.S President Joe Biden announced plans to fully withdraw American forces by Sept. 11, Chinese foreign ministry's spokesperson Zhao Lijian confirmed last month that China was indeed having discussions with third parties, including Afghanistan, on the extension of CPEC." (11).
Chinese Troops
A website is reporting that Chinese soldiers are seen,
"Not only has Afghanistan fallen, Communist Chinese troops are everywhere in Afghanistan. In fact, Chinese troops engaged American forces, alongside their Taliban allies as a base was in the process of being abandoned." (12).
Biden and Oil
Biden has shown a lack of wise leadership in many things that would hurt rather than benefit America, and this sudden chaotic withdrawal from Afghanistan is one of his blunders. He has made the US dependent on middle east oil,
"When Biden came into office, he immediately turned America from an energy independent nation to a dependent nation, dependent upon the Middle East. When WW III breaks out, America's mobility and their ability to resupply and extend the battlefield has been purposely compromised. The Iranians and the Chinese have been aligned in the BRICS nations alignment of bypassing the Petrodollar in favor of purchasing Iranian oil in gold. The BRICS nations included Brazil, Russia, India, China and South Africa." (13).
The benefit to the Chinese
While pictures of Chinese troops on the ground in Afghanistan have yet to surface, we must remember the article featuring news concerning the new agreements between China and Afghanistan was dated July 04, 2021, which shows plans being made roughly six weeks before the Taliban took over the country. Therefore, one might ask just who the Chinese were making plans with the Taliban or the Afghanistan Government or perhaps both sides in order to hedge their bets and succeed in their plans.
Expansion of the dragon to the Middle East
The dragon is on the move seeking to expand its influence by land and sea,
"China wants to connect Asia with Africa and Europe through land and maritime networks spanning some 60 countries. The strategy would not only promote inter-regional connectivity, but would also enhance China's influence across the world at an estimated cost of $4 trillion. By virtue of its location, Afghanistan can provide China with a strategic base to spread its influence across the world, ideally located to serve as a trade hub connecting the Middle East, Central Asia and Europe." (14)
Dear ones, please pray and intercede for the safety of the Afghani people who are caught in the crosshair of dirty politics and policies. Pray for our brave men and women who are in harm's way to transport people to safety away from the chaos. China has unmistakenly risen as a world power, and seeks to unite many nations through the trade network. China is an unchristian country that persecutes Christians. As the transportation hub expands, will Christian persecution move with the connection network. Christ told us in the last days; there would be persecution (Matthew 24). Is Biden following orders from the CCP? Is China the fourth beast who will consume the earth? Only time will answer these questions. Let us look towards the ultimate authority; the Bible tells us in the last days about the beast who will devour the earth,
"23 Thus he said, The fourth beast shall be the fourth kingdom upon earth, which shall be diverse from all kingdoms, and shall devour the whole earth, and shall tread it down, and break it in pieces.
24 And the ten horns out of this kingdom are ten kings that shall arise: and another shall rise after them; and he shall be diverse from the first, and he shall subdue three kings.
25 And he shall speak great words against the most High, and shall wear out the saints of the most High, and think to change times and laws: and they shall be given into his hand until a time and times and the dividing of time." (Daniel 7:23-25)
Remember, my friends, that God will never leave nor forsake you and will bring you peace in every circumstance, even unto death. So take courage, my fellow believers, and gird yourself in the Lord Jesus. Until next time I leave you with comfort from the King's message to us.
Deuteronomy 31:6-8
"6 Be strong and of a good courage, fear not, nor be afraid of them: for the Lord thy God, he it is that doth go with thee; he will not fail thee, nor forsake thee.
7 And Moses called unto Joshua, and said unto him in the sight of all Israel, Be strong and of a good courage: for thou must go with this people unto the land which the Lord hath sworn unto their fathers to give them; and thou shalt cause them to inherit it.
8 And the Lord, he it is that doth go before thee; he will be with thee, he will not fail thee, neither forsake thee: fear not, neither be dismayed."
---
May God bless you, my beloved,
Armour Bearer
---
Sources:
1.https://redstate.com/mike_miller/2021/08/15/biden-ordered-afghanistan-withdrawal-against-warnings-from-top-generals-report-n426874
2. https://www.dailymail.co.uk/news/article-9897611/Media-America-Britain-react-Afghanistan-crisis.html
3. https://governmentexclusive.com/articles/defense-officials-say-they-ll-save-5-000-a-day-from-kabul-but-up-to-40-000-americans-remain-stranded-taliban-fighters-close-in-on-airport-after-taking-all-access-points-which-forces-us-troops-to-negotiate-with-them-on-who-gets-in
6. https://www.indiatvnews.com/news/world/afghanistan-shocking-video-shows-people-falling-off-from-plane-mid-air-kabul-airport-us-troops-latest-updates-726876
7. https://halturnerradioshow.com/index.php/en/news-page/world/afghans-desperate-to-flee-hold-onto-c-17-landing-gear-fall-from-plane-in-sky
8. https://www.foxnews.com/us/afghan-americans-biden-white-house
9.https://religionnews.com/2021/08/17/media-ministry-offers-lifeline-to-fearful-afghans-as-taliban-kill-christians/
10.https://www.dailymail.co.uk/news/article-9899157/You-given-country-savages-Afghans-protest-Biden-troop-withdrawal-White-House.html
11. https://www.thedailybeast.com/china-has-a-big-plan-for-post-us-afghanistan-and-its-worth-billions?ref=scroll
12.https://thecommonsenseshow.com/activism-agenda-21-conspiracy/afghanistan-has-fallen-china-moving-threaten-us-middle-east-oil-supplies-and-liar-chief-continues
13. https://thecommonsenseshow.com/activism-agenda-21-conspiracy/afghanistan-has-fallen-china-moving-threaten-us-middle-east-oil-supplies-and-liar-chief-continues
14. https://www.thedailybeast.com/china-has-a-big-plan-for-post-us-afghanistan-and-its-worth-billions?ref=scroll